The first Batch Trainee of AT&T Park : Story of Rathod Bhaveshbhai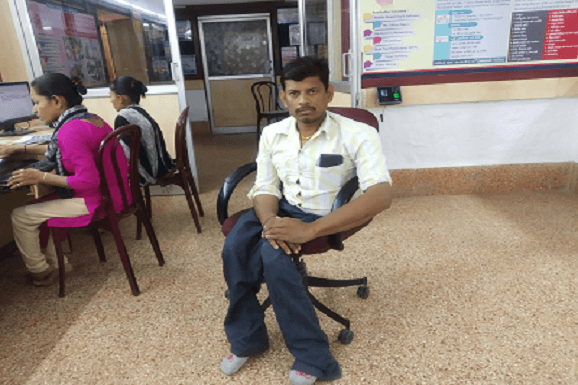 Rathod Bhaveshkumar Dhirajlal
House No. 3, Slum Board
Anand nagar, Bhavnagar
Cell no : 9157660028

Disability : Orthopedic Handicapped
Monthly Income : Rs. 12000

Bhavesh became victim of polio at the age of three and half year rendering him Locomotor (both legs) disable. Using tricycle he became graduate. The economic condition of family was not so good. Getting a job was difficult. He could not think of business on account of mobilizing necessary finance.

In the year of establishment of the AT&T Technology Park Shri Bhavesh got admission in the first batch of Computer Training. The course of computer skills was a great blessing to him. He got a job in Bhavnagar – based 'Sunni Digital' as computer designer. He then gained competence to start his own business in 2018. He established "Matruchhaya Digital Studio" where he is rendering designing services required for printing. He is also a part-time faculty of AT&T Park and renders his expertise of graphics to the trainees.