Bank-Friend from an Ordinary Family : Story of Sasla Bharat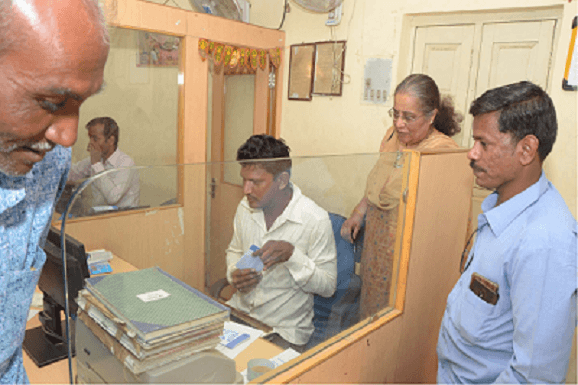 Sasla Bharat Popatbhai
Village : Devgana,
Taluko : Sihor, District : Bhavnagar
Cell no. 8000625353

Disability : Orthopedic Handicapped
Monthly Income : Rs. 10000

Bharat Sasla's growth has been in rural area. Economic condition was poor. There was no facility for computer learning in his native place. But he had in mind to do something special in life. He did not get any job due to very little education.

But to his good luck he got an opportunity to learn computer skills in the AT&T Technology Park without any fees and free lodging and boarding facility. By and by his self confidence increased. He started applying for job to many organizations. Wherever there was possibility of job, his disability became a hurdle. One day his luck favoured him. He happened to apply for the position of 'Bank-friend' to Dena Bank of Devagana village of Bhavnagar district. He attended the interview and got selected. He has been performing his duty of helping bank clients successfully.