Self confidence Wins Over Disability : Story of Chauhan Dayaben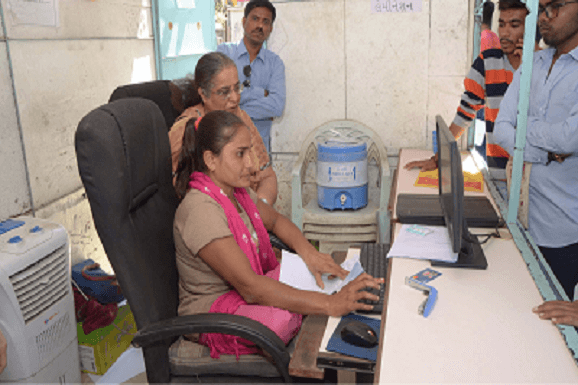 Chauhan Dayaben Bhikhabhai
Village : Nani Vavdi,
Taluka : Gariyadhar, Dist.: Bhavnagar

Disability : Orthopedic Handicapped
Monthly Income : Rs. 15000
Ms. Dayaben was born in the rural area of Bhavnagar. The business of family has been farm labour. Despite being locomotor (both legs) disable she studied upto Std. XII. In order to become self-reliant she has been continuously thinking. She happened to come across advertisement of AT&T Technology Park where free computer training has been rendered with free lodging and boarding facility. She felt a ray of hope. She got admission. After successful training she got a job as Computer Operator in Bhavnagar. With this experience she got a job as Computer Operator cum Secretary of the office of Smt. Vibhavariben, MLA of Bhavnagar.
She wanted to start her own business but there was no finance. She did not lose confidence. The National Association for the Blind (NAB) came to her rescue. With the assistance of NAB Dayaben she started Computer Services near the Regional Transport Office of Bhavnagar. She helps filing online forms, photocopying and printing of documents.

Dayaben who used to feel being a liability to the family now helps the family in a big way.