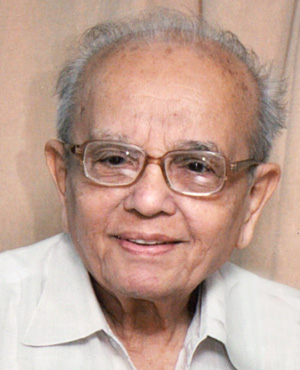 Anant ShahVisionary & Founder
I had hardly any confidence when our well-wisher Shri Prafulbhai Shah of AT&T, USA happened to meet me in 2000 with a proposal that "There are ample opportunities for disabled-handicapped in the field of Information Technology". I had a serious doubt about disabled competing with normal lot.
But Prafulbhai was a person who would not simply listen and pursued the idea. Submitting to his insistence we began an experiment with financial assistance from USA based AT&T Foundation and Share & Care Foundation of training the disabled in computer skills.
Simultaneously, Shri Prafulbhai, Jayantbhai Shroff of Share & Care Foundation and Jayantbhai Rajyaguru started colouring their dream-world figure of placing the disabled on the move in the area of Information Technology.
I had in mind to evaluate how useful this training is in the life of disabled. I thank Shri Kaushikbhai Parmar, Suketu Shah and Mehulbhai Budheliya for rendering justice to my thinking.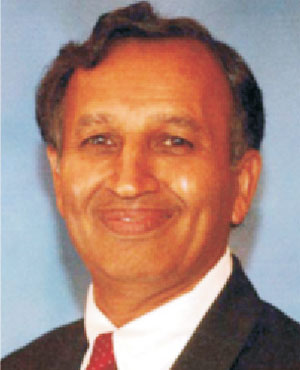 Praful ShahVisionary and co-Founder
Most of us were fortunate to have had an educational opportunity at a young age and have been successful in our lives. Unfortunately, for disabled youngsters, more noticeable in India, they have not had the similar kinds of opportunity. The advent of digital technology in the 21st century, has created a paradigm shift, and has torn down the knowledge barrier between the able and the disabled. Collectively we can offer this digital globalization opportunity, in a pragmatic manner, to the disabled poor youngsters. Our strategy has been to streamline education and to teach marketable digital skills so that a value is created for all beneficiaries
Our goal is to "Transform Rural India through Digital Technology". Our initial phase was started in 2001 to provide in-class basic computer, Internet and mobile repair free of charge, and placement. We feel humbled, and gratified that we were able to help over 2000 youngsters to build their future path. About a year ago, at the height of the pandemic, we launched a pilot rural development online education program. The vision was to reach out to the economically disadvantaged and disabled youngsters in remote areas. And provide them with an online education and training and placement opportunities, to make sure no one is left behind, thus making a social and economic impact. Based on our recent success, we are now on our way to build a cyber infrastructure with a 300 laptops capacity helping over 500 beneficiaries per year thus creating further value with scale.
I encourage all of you to find your own purpose, share your passion to shape and define in uplifting the joy and happiness of the most vulnerable and disadvantaged in society. Thank you for your time, encouragement, and visiting our website.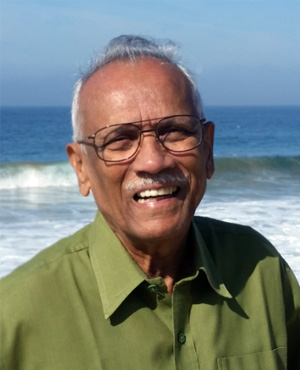 Jayant ShroffCo-Founder
I am personally so gratified to reminisce the story of AT&T Technology Park at the PNR Society in Bhavnagar, India. It began at the end of 20th century when Praful Shah approached me with a concept- a dream, to transform all the young and disabled at PNR into ABLE through short and basic employable skills in computer operations. He was persistent in working out most of the initial startup details with PNR. Then we jointly tried to overcome the next significant hurdle of acquiring funding to realize this dream. We worked on a proposal to get a multi-year grant for this program and presented it to AT&T Foundation. And to our surprise, we succeeded in getting a three-year funding for the program- and our dream became a reality!
Initial operation was started by giving very basic training in computer operation and simple applications. Again, to our pleasant surprise, the students were very enthusiastic and highly motivated. All from the first batch did find employment after the training! We were all so overjoyed. and one must experience it to know it! The rest is history! Just for the essence, by 2020, this program has trained over 2000 disabled in all sorts of computer skills giving them wings to fly! Geographically, this program has spread around many villages of the state of Gujarat. Technically, this program has spread its wings in many directions for advance skills building and creating more phenomenal opportunities for its beneficiaries. A heart-warming sustainable progress beyond our wildest imagination.
I am extremely proud to have played a part in realizing this dream. I also would like to remember the most dedicated services of Praful Shah, Jayant Rajyaguru, Anand Vyas, Suketu Shah and many more to bring this program at the current level. This work would have been impossible without the support of the PNR and specially Anantbhai Shah. In closing, I wish this program continued success and I thank all the beneficiaries of this program for the opportunity to serve them. I am forever grateful!